Help save our park.
Become a member today.
Join Green Timber Heritage Society.
By becoming a member and making an annual contribution to the Society, you'll be helping to preserve and sustain Green Timbers for generations. Members like you have successfully stopped the development for years now, but unfortunately Green Timbers is still threatened and needs your help. Join our membership of concerned citizens and we'll save Green Timbers together.
As a Member of the Green Timbers Society you guide its direction and propose projects

You are eligible to sit on the Board of Directors

You are eligible to join Society committees and plan and organize events

Your membership dues directly fund our conservation and education initiatives!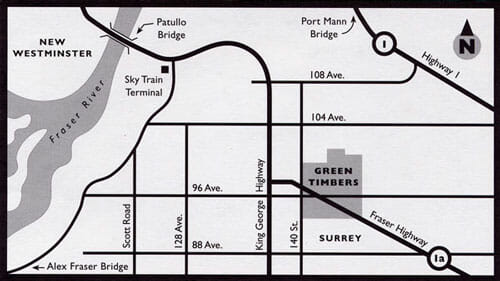 To become a member of Green Timbers Heritage Society, please print and send the GTHS Membership form with a cheque to the following address:
Green Timbers Heritage Society
c/o 14225 Green Timbers Way
Surrey, BC V3T 0J2, Canada
or
Join Now using the membership plans below
Individual
Basic society membership
Invitation to Annual General Meeting
Membership card, annual report, voting rights
Receive our e-newsletter
5 Years Membership
Basic society membership
Invitation to Annual General Meeting
Membership card, annual report, voting rights
Receive our e-newsletter
Online Supporter
Online & local updates
Volunteer opportunities
Receive our e-newsletter